Your Amazon Public Profile Link
How to find your Amazon Public Profile Link and enter it into your IReviewHome Review Trader profile.
Your profile link is required for you to be eligible to review the products for great discounts on IReviewHome Review Trader.
Go to www.amazon.com, go to the "Your Account" tab i the top menu. Then click on the link for "Your Account" in the dropdown menu.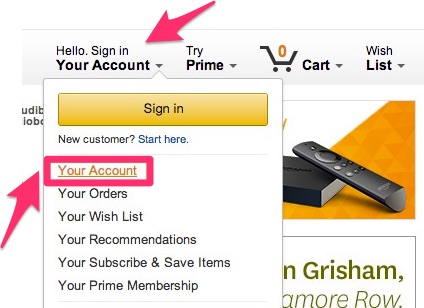 This will take you to "your account" page. Scroll down the page to the section titled "Personalization"
Within the Personalization section, click on the link "Your Public Profile" which is under the "Community" category.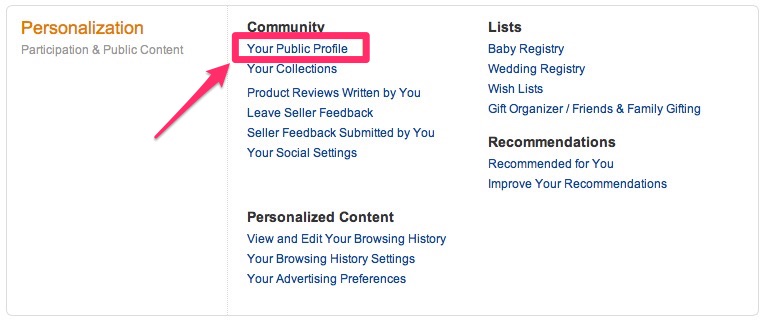 Copy (Command/Ctrl C) the URL on the top of the browser page and paste (Command/Ctrl P) the link into the required field on your IReviewHome Review Trader registration or profile.
Make sure you copy the whole link address including the www.amazon.com and the ID at the end.

PRO TIP: We highly reccomend filling out your amazon profile fully while you are on the page on amazon. This will help the merchants get to know you and will also result in better review